Early Intervention Groups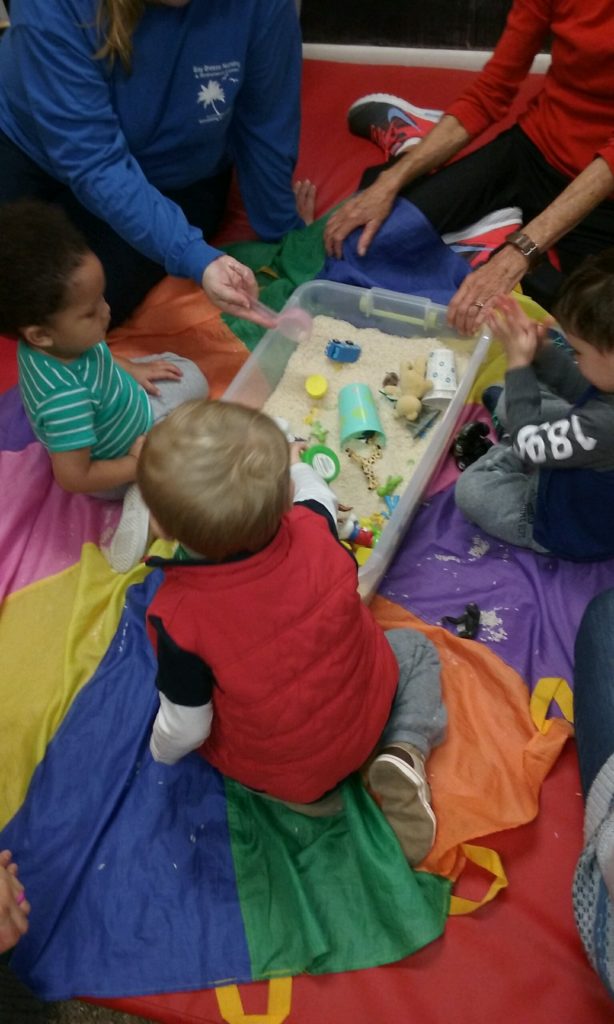 Early Intervention Groups
The value of Early Intervention groups spans three primary areas. Babies benefit from social engagement and structured play with their peer group. Group settings also promote a positive environment for parents as they learn developmental strategies that may be used at home. The casual atmosphere sets the stage for parents to ask questions and engage in hands-on activities, thus supporting a variety of learning styles. Lastly, providers are able to share and glean from each other while information is shared with the group. Therefore, everyone grows and blossoms when group services are available.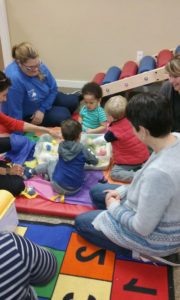 A Provider's Perspective
With any group setting, seeing you are not the only one struggling with something is extremely powerful.  It helps put things in perspective. Socialization for the parents is helpful too, especially when dealing with a significantly delayed baby who has multiple needs. I have noticed parents being willing to ask questions because with all of us (physical therapy, ITDS, service coordinator, moms, dads and babies) playing on the floor, it is easier to ask questions and confess to frustrations. Getting everyone "on the same level" has always been a key to the work I do. It's why I sit on the floor. It is also a model of the best place for baby to be to work on development. If they know once a week, professionals take off their shoes and play with babies, then so can they.